Agra, the first impression is that of a deranged, crammed, and a polluted environment that has nothing to offer other than scorching heat and sweat. But, wait! this is not the true diorama, behind this distressed environment, is the stunning monument of cool white marble, that is the charismatic Taj. Undoubtedly, the Mughals have left some of India's greatest monuments. In fact, some of the best places to visit in Agra tops the charts as the most famous architectural wonder as well!
About Uttar Pradesh's Agra
Agra is notable around the world as the home of the Taj Mahal. It lies on the west bank of the Yamuna River in Uttar Pradesh, 222 km south of Delhi. Uttar Pradesh's Agra has roots that date back to the period of the Mahabharata. Agra rose to prominence when Sikander Lodhi of the Lodhi dynasty picked it as his capital due to its closeness to the Yamuna.
Babur conquered the Lodhis, capturing not just Agra but also laying the groundwork for the Mughal empire (throughout the 16th and 17th centuries). Babur created the first traditional Persian garden here. Later, his grandson, Akbar, built the majestic battlements of the enormous Red Fort. Jahangir erected rose-red palaces, courts, and gardens inside its walls, while Shah Jahan embellished it with marble mosques, palaces, and pavilions of gem-inlaid white marble.
Aside from tourism, there are marketplaces that sell excellent marble ware and numerous handmade products made by local artisans, such as carpets, brassware, and leather items. Furthermore, it's sweets viz. Petha, Dalmoth, and Gajak, and Mughlai food are mouth-watering ;D
Agra is a reasonably safe destination for travelers. Having said that, you should follow some steps to guarantee a smooth journey through Uttar Pradesh. As is often the case, awareness and common sense is the most crucial tool for remaining safe.
Agra City has a historical heritage as well as contemporary houses, which draws a large number of international visitors. One of the biggest reasons to visit Agra is to see the Taj Mahal. However, architectural marvels like Agra Fort and Fatehpuri Sikri, both of which are UNESCO World Heritage Sites, may be found in this city.
How to Reach Agra?
By Air: Agra's Airport; Kheria Airport, is 7 km from the city center. You may take a flight from Delhi to Agra, or Jaipur to Agra.
By Train: Agra links well by railroads, and the two major railway stations in Agra are Cantt Railway Station and Raja ki Mandi.
By Road: Agra has a well-developed road network. Highways connect the city with major Indian cities like Jaipur City (237.7 km), New Delhi (221.8 km) and Kanpur (275.5 km), etc.
Best Time to Visit Agra
Summer (April-June): It's a clear "No" from my side unless you want to grab some really cool hotel deals. You will find sweat-calling heat and dryness during summer. The air temperature will be between 23-40 degrees Celsius. Early morning and nights are relatively cooler, so choose them instead if you wish to travel during.
NOTE: Prepare well for the summer trip otherwise you won't be able to make the best out of your trip. Moreover, summer's heat will irritate you a lot, if you are an explorer.
Monsoon (July-September): The good time to visit Agra city is during the monsoon. The air temperature remains 25-35 degrees Celsius. The city's weather will not be too hot but humid and expect moderate rain showers (especially in August). Tourists may experience the Kailash Fair (dedicated to Lord Shiva) as well.
NOTE: You can go sightseeing during the monsoon but one must prepare well. Don't forget to carry an umbrella/raincoat and other essentials for rain protection. Be ready with a good plan to protect devices as well.
Winter (October-March): The best time to visit Agra, Uttar Pradesh is in winter. The air temperature will be 7-36 degrees Celsius. Though the morning fog will be a little bothersome the overall weather will be more than inviting.
Tourists love this season not only because of pleasant weather but also for many fairs and festivals. Fairs and festivals like Taj Mahotsav (combination of local handicrafts, cultural shows, and street food), Bateshwar Fair (dedicated to Lord Shiva), livestock and cattle fair, and Ram Barat (special marriage procession of Lord Rama).
NOTE: The temperature sometimes goes below 5 degrees Celsius, so carry good woolen clothes (health first). Winter being peak season, will offer crowd and you should pre-book hotel and tickets.
Top 12 Places to Visit in Agra
Agra counts a number of monuments ranging from world-famous constructions to lesser-known tombs. And believe me, the city is not only about monuments but also offers beautiful gardens, water parks, lakes, and vibrant street markets.
The top and most popular places to visit in Agra mentioned in this travellingortraveling blog are the Panch Mahal, Taj Mahal, Agra Fort, Jama Masjid, I'timād-ud-Daulah's tomb, Chini-Ka-Rauza, Aram Bagh, Soami Bagh, Gurudwara Guru Ka Taal, Sikandra Fort, Dolphin Water Park, and Keetham Lake.
#1 Panch Mahal
Fatehpur Sikri's Panch Mahal is a five-story building. Famous for its unique architecture, it lies near the harem or zenana quarters, which is ideal as it served as an entertainment palace. Built by Akbar, the structure of the Panch Mahal is inspired by that of a Buddhist temple. Akbar actually used the Panch Mahal for relaxation and fun.
Panch Mahal is an entirely columnar structure with four storys of decreasing sizes. The building's ground level is supported by 84 pillars that run the length of the structure. Furthermore, there is a pool; Anoop Talao, as well and it served as a music venue during Akbar's time.
#2 Taj Mahal
Taj Mahal, a lavish and majestic love monument, is one of the world's most visited and photographed locations. Shah Jahan created the Taj Mahal in commemoration of his lovely wife Mumtaz Mahal, known as the "Lady of the Taj", who died while giving birth to their 14th child.
It sits tranquil and wonderful on an elevated marble platform along the banks of the Yamuna River, representing the everlasting nature of art and love. Its construction started in 1631 and was finished in 1653. The Taj Mahal was the pinnacle of Indo-Persian architecture. The Taj Mahal is a magnificent structure of immaculate white marble and the most complex monument ever erected for love.
The wonderful building has a silver shine in the peaceful moonlight, a shell-pink glow in the morning, and the tawny, flaming color of the magnificent sun at the end of the day. Undoubtedly, Taj symbolizes India to the rest of the globe, is perhaps the city's most exceptional jewel.
#3 Agra Fort
After the death of Ibrahim Lodhi at Panipat in 1526, Agra became one of the most important towns of the Mughal Empire. When Akbar selected Agra as his city, the foundation for the Fort of Agra was erected. This was one of the most prominent groupings of buildings after the Taj Mahal. According to current research, the fort had about 500 structures, but Akbar's successors eventually erected new buildings, mostly in marble, and destroyed the earlier ones.
This towering fort, constructed by Akbar and expanded by Shah Jahan, is a true treasure mine of Mughal architectural history. The diverse structures inside this enormous fort complex illustrate the fusion of Hindu and Muslim civilizations, culminating in the Indo-Saracenic style of architecture, which was a trademark of the Mughal Empire. The fort has public and private audience rooms, as well as formal lawns and gardens.
The first structure visible as one approach from the Amar Singh Gate is the Jahangiri Mahal, which was erected by Akbar as the women's quarters. Then you will find the Khass Mahal (Shah Jahan's sleeping quarters), Sheesh Mahal (harem dressing room), Musamman Burj (Shah Jahan died, staring at the Taj Mahal), Diwan-i- Khaas (the private audience hall), and Moti Masjid (white mosque recognized for its majesty and balance).
#4 Jama Masjid
Jami Masjid, established in 1648, is near the Agra Fort. Masjid was erected by Jahanara Begum, the emperor's (Shah Jahan) daughter. It is one of the largest and famous mosques in India. Jama Masjid is among popular places to visit in Agra especially for Muslims and people who love exploring different cultures and traditions.
The Jama Masjid of Agra is made of red sandstone with intricate embellishments of white marble. And the walls and roof of the mosque are blue. A vibrant bazaar surrounds this huge mosque and it lies in the heart of Agra city.
#5 I'timād-ud-Daulah's tomb
The I'timād-ud-Daulah's tomb lies in the heart of a large Persian garden, is the tomb of Mirza Ghiyas Beg, Emperor Jahangir's wazir (chief minister), and father-in-law. The edifice was created between 1622 and 1628 by Emperor Jahangir's wife, Nur Jahan, and is strikingly similar to the mausoleum she built for her husband outside Lahore, Pakistan. This magnificent garden mausoleum was the first Mughal monument to be made completely of marble, and the first to utilize pietra dura, the inlaid marble work that became synonymous with the Taj.
The Itmad-ud-daulah Mausoleum is a very ornate monument that, in terms of exquisite carvings and pietra dura inlay work, is considered an impending predecessor of the Taj Mahal. The tomb differs significantly from previous Mughal dynasty tombs in that it follows the Central Asian design of a domed edifice in a formal garden with canals and roads planned out mathematically. This is the design that is present in the Taj Mahal.
#6 Chini Ka Rauza
Chini-Ka-Rauza is glazed tile monument is a tribute to Afzal Khan Shirazi, a poet-scholar who subsequently became Shah Jahan's Prime Minister. The front is covered with glazed tiles that show the Mughal architecture. This is one of the most remarkable historical places to visit in Agra, erected in 1635 and made of numerous hued chini tiles.
The tomb, which is set on the banks of the Yamuna River, enchants tourists with its spectacular Indo-Persian architecture. Furthermore, you will see the chini tiles in various hues ornamented with numerous paintings and inscriptions from the holy text Quran.
#7 Aram Bagh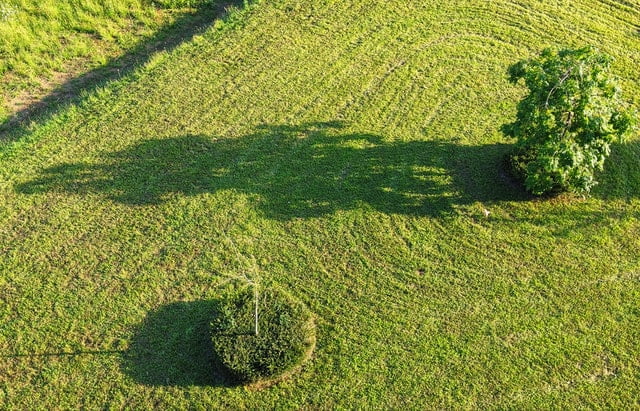 Aram Bagh or Ram Bagh is the oldest Mughal garden in India. It was originally built by Mughal Emperor Babur in 1528 and is about 5 km northeast of the Taj Mahal. Babur was buried there shortly before his burial in Kabul. This garden is a Persian garden, where paths and canals divide the garden to represent a beautiful Islamic paradise, a garden that flows with rivers.
Aram Bagh provides an example of charbagh variation where the water drops to three tanks in a cascade sequence. Two tracts look at the Yamuna River and include an underground "tahkhana" that was used in the summer to assist visitors. The garden additionally has many fountains and springs.
#8 Soami Bagh 
Soami Bagh is located 15 km from Agra and holds the samadhi of the Radha Swami faith's founder, "Swamiji Maharaj". The main structure is a spectacular 110-foot-high structure with built-in pure white marble. The elaborate and magnificent carvings on the walls, arches, and pillars are the most remarkable elements of the samadhi. The concept here is that building work will never finish, transforming it into a "living monument", work has been ongoing since 1904.
#9 Gurudwara Guru Ka Taal
Gurudwara Guru Ka Taal is not as popular as some of the top sights in Agra, but it definitely deserves a visit. The gurdwara dedicates to Shri Guru Tegh Bahadur Ji, the Sikhs' ninth guru. It is erected on the site where Shri Guru Tegh Bahadur Ji freely submitted his arrest to Aurangzeb.
At the time, the location was a rainwater reservoir that was utilized for irrigation. It was then converted into a gurudwara, with stunning architecture made of red sandstone in some areas and marble in others.
#10 Sikandra Fort
The renowned monarch Akbar's Tomb houses at the Sikandra Fort or Mausoleum of Akbar. The fort is notable for its spectacular gates, tombs, and red sandstone decorations, making it one of the most popular tourist places in Agra. The fort is particularly well-known for its architecture, which is a fusion of Islamic and Hindu styles.
Even though the mausoleum is of Akbar, the greatest Mughal emperor, the style of this fort has a heavy influence from Hindu architecture. This is seen in the patterns of the finials, balconies, and windows. The exceptional workmanship and exquisite stone carvings will wow you as you go around the fort.
#11 Dolphin Water Park
If you feel weary of all the Mughal architecture and monuments, this is one of the greatest locations to visit in Agra to chill down. Dolphin Water World is the largest water park in northern India. You will find a water park, an amusement park, and a fast-food restaurant there. With slides like clusters, a wave pool, multilane water slides, a kids' train, and a carousel caterpillar, the park is a one-stop-shop for a fun-filled family day out.
#12 Keetham Lake
Keetham Lake or  Sur Sarovar is a picturesque lake. It is about 12 km from Sikandra and lies within the Sur Sarovar Bird Sanctuary. Keetham Lake was declared a National Bird Sanctuary on March 27, 1991, by the U.P. Department of Forestry. The Yamuna River tributary surrounds the Sur-Sarovar area. The entire lake settles in a 7.13 km² catchment area and is pentagonal. Furthermore, there are artificial islands for shelter and breeding grounds for migratory birds.
To be honest, it's quite difficult to forget some places for example the Taj Mahal. Whenever I see a picture of the Taj Mahal from different sides taken at different times (like at sunrise, during the daytime, or at night), I just feel that "Oh shit! I missed that angle of it". Though there are limited places to visit in Agra, whatever it offers, it's simply wonderful. One should at least visit the Agra city once in their life, I feel 😀
Read FAQs