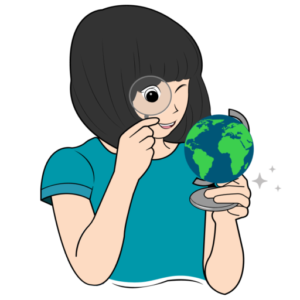 Travelling Or Traveling, a travel blog, features articles on the world's top destinations and everything else associated with them. Such as how to get there, the best time to visit, hotels to stay in, the best travel gear, personal travel consultancy, frequently asked questions and more.
Urvi Soni started travellingortraveling.com in 2021 to share her travel experiences and information about travel destinations. She is a passionate traveler and loves interacting with new people, experience other cultures, and capture her adventures via camera.
Goals
Our primary goal is to provide travel tips and destination guides in order to help you make your trips unforgettable.
We have been and will continue to offer the most up-to-date information on various places, hotels, travel gear, and other essential things for a trip.
Travelling Or Traveling aims to help you save time, money, and effort, as well as prevent unnecessary confusion generated by the web's abundance of data.
Our Vision

To be the leading platform with all information you need related to travel destinations, hotels, travel related products and more.
To be the top-notch personal travel consultant.
Niche
We prefer to write about tourist places or top destinations since there aren't that many individuals who have the luxury of time to go hiking, camping, or on other types of adventurous vacations. Furthermore, there's no particular niche like beaches, hill stations, or culture as we believe life is candid.
Because we wish to give as much information as possible, Traveling Or Traveling does not concentrate on a single sub-field of the travel industry. We do not target a certain community or those with similar worldviews. We believe that a person who enjoys going to the beach would also like going to the hill stations. Everyone has a desire for variety and change, which is why we write about everything related to travel.
Travelling Or Traveling Community 
Travelling Or Traveling community is not confined to a certain gender, age group, religion, country, or other characteristics. We aim to be the best in the world and assist everyone, regardless of their differences.
Users of the blog come from a variety of countries, including India, the United States of America (USA), the United Arab Emirates (UAE), Germany, and the Netherlands, among others. Currently, we get more than 44,000 impressions and more than 2,000 unique users every month.
Contact Us

You may connect with us by filling the form on the contact us page. Or you may directly send us a mail on contact@travellingortraveling.com at any time and we will get back to you shortly.
Stay connected on socials for day-to-day updates on Urvi's travels and life.