Sawai Madhopur is an important town with its own history and legends. It is also the doorway to Ranthambore. Ranthambore has witnessed both rise and fall of many rulers and a series of battle scenes. Architectural monuments, ponds, temples, and lakes are some of the best tourist places in Sawai Madhopur.
About Sawai Madhopur
The region around Sawai Madhopur is thick with remnants of its history. Historic walls, mosques, and hunting lodges adorn the lush rolling hills of the Vindhyas and the Aravalis.
The Ranthambore forest was previously the private hunting reserve of the Maharaja of Jaipur. Later on, Ranthambore National Park became a Project Tiger sanctuary in 1980. The forests in Ranthambore are of a semi-desert nature with arid jungle and dry land and desert vegetation.
The Ranthambore National Park has several ruins and monuments within it. The Chauhan rulers of this region constructed the Ranthambore Fort, seen here today, way back in the 12th century. The Jogi Mahal is now a forest guesthouse. The banyan tree in its courtyard is claimed to be one of the largest Banyan trees in India.
How To Reach Sawai Madhopur?
By Air: Pink city or Jaipur (140 km), is the nearest airport. You can reach Jaipur and can easily take a cab for Ranthambore from Jaipur. Another option is rail from Jaipur.
By Train: Sawai Madhopur (11 km) is accessible by rail and sets on the Delhi-Mumbai highway. You can travel up to Sawai Madhopur by rail and take a car or bus there onwards to the desired location.
By Road: You can access Ranthambore by road from all destinations across Rajasthan. If you're traveling by road, you have many options to choose from luxurious AC coaches to private taxis and Rajasthan Transport Corporation buses, in which you can reach Ranthambore National Park.
Best Time To Visit In Sawai Madhopur
Summer (March-June): The city may reach 45 degrees Celsius temperature during the summers. Try to avoid summers to travel in Sawai Madhopur.
Note: Sawai Madhopur is all about nature. And the city will ask you to travel in the open, so strictly avoid the summers.
Monsoon (July-September): Sawai Madhopur experiences heavy rain showers. And expect humidity during this time.
Winter (October-February): Undoubtedly, the best time to visit Sawai Madhopur. The temperature may vary from 4-30 degrees Celsius. But you must expect queues for Ranthambore national park jeep and canter bookings.
Top 10 Tourist Places In Sawai Madhopur
Places to visit in Sawai Madhopur are national parks, temples, and forts. The most famous tourist places are Ranthambore national park, Ranthambore fort, Ganesha temple, Chauth Mata Temple, Surwal Lake, Chamatkar Temple, Kachida Valley, Khandar Fort, Amareshwar Mahadev Temple, Shilpgram, Rajiv Gandhi Regional Museum, Jogi Mahal, and many more.
#1 Ranthambore National Park
Undoubtedly, one of the best tourist places in Sawai Madhopur. The rich and diverse variety of flora and fauna belongs to this national park. It is also known for the hegemony of tigers and its suitability for taking snapshots. The best place to see Ranthambore tigers and Ranthambore national park animals is beside the three lakes.
The Ranthambore tigers and other animals come to drink water from the lakes. The Padam Talab near the Jogi Mahal, the Raj Bagh Talab, and the Milak Talab are the three lakes where many animals can be seen slaking their thirst by its banks.
Furthermore, there are two trips; morning (around 5 AM to 10 AM) and evening (around 2:30 PM to 5/6 PM). Ranthambore safari booking is done both offline and online.
NOTE: Pre-plan if you traveling to Ramthabore during the peak season; winter. Book Ranthambore safari online for the safe side and to escape crowd.
#2 Ranthambore Fort
Sawai Madhopur's Ranthambore Fort is in Ranthambore national park itself. The Sawai Madhopur fort is now a UNESCO World Heritage site. Fort not only gives a glimpse of history but the nature around it helps us stay in present.
There are three Hindu temples that devotes to Ganesha, Shiva, and Ramlalaji made up of red Karauli stone. There is also a Jain temple of Lord Sumatinath (5th Jain Tirthankar) and Lord Sambhavanath located in the Ranthambore fort area.
Trinetra Ganesh Temple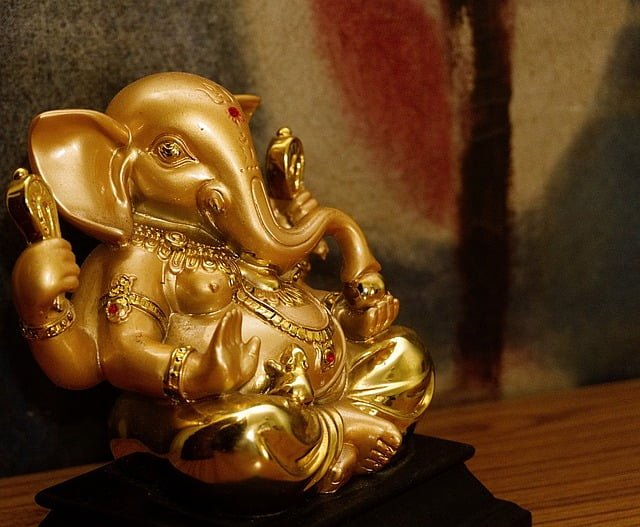 The Trinetra Ganesh Temple is one of the prehistoric temples in India. Ganesha temple is built with red Karauli stone. Sawai Madhopur Ganesh Ji is inside the premises of the Ranthambore Fort, which is one of the most famous tourist attractions in all of Rajasthan. Here, Lord Ganesha is represented with all the members of his family, which is not so common.
Interestingly, Devotees construct little images of houses near the temple premises, which is an attractive feature of the place. People do this in the hope that their Lord will fulfill their dreams of buying or making a house.
#3 Chauth Mata Temple
Chauth Mata Temple is at a distance of 20 km from the city. It's a beautiful hilltop temple made of white marble. The temple is in Chauth ka Barwara, Rajasthan's Sawai Madhopur. Maharaja Bhim Singh ordered to build the Chauth Mata Temple. The king brought the idol of Chauth Mata from the nearby village of Panchala.
This is not only a temple but it also offers some kind of adventure. Actually, you will have to climb 500 stairs approximately. And the good thing is the whole way is covered so you can escape the sun.
#4 Surwal Lake
A paradise for Ornithologists (related to birds). It is one of the top attractions in Ranthambore national park. To reach there you will have to take a short drive from Ranthambore. You may find many different species of birds to capture. One may witness some migratory birds like Flamingos, etc. It offers a natural environment and a serene atmosphere.
#5 Chamatkar Temple
Also known as Abode for Wish Fulfillment. The word "Chamatkar" means miracle, as this temple is notable for many miracles. It is located on the railway station road of the city. And is believed to be four hundred years. The temple is a Jain temple and is devoted to Shree Adinath Bhagwan.
Every year temple organizes a popular fair on Sharad Poornima. Chamatkar Temple attracts many locals and tourists, especially during the annual fair.
#6 Kachida Valley
The spectacular green meadow of Sawai Madhopur district. Kachida Valley is one of the best tourist places in Rajasthan's Sawai Madhopur. You can reach there by jeep safari, in fact, one must visit this place. If you love capturing animals in your camera this is it, go to Kachida Valley.
Most of the panther population lives in this area. This area is enriched with flora and fauna. Kachida Valley place is just perfect if you want to get the best out of your visit to Sawai Madhopur.
#7 Khandar Fort
Khandar Fort is one of the relics of Mewar's reign. Fort is 40 km from the main city; Sawai Madhopur. It is an ancient fort located in Khandar tehsil. The word "Khandar" means ruins. It is called so because of its all three damaged entrances. Fort offers a beautiful panorama and is a good location for perfect shots.
#8 Amareshwar Mahadev Temple 
A Hindu temple in Khilchipur, Rajasthan. The temple is 4-5 Km away from the main city. Mahadev temple devotes to Lord Shiva. Temple hides in high slopes and the nature of Ranthambore national park. People believe Amareshwar Mahadev Temple is 1200 years old. Temple not only speaks about history but has a waterfall (in monsoon) and is a place for Shivratri celebration.
#9 Shilpgram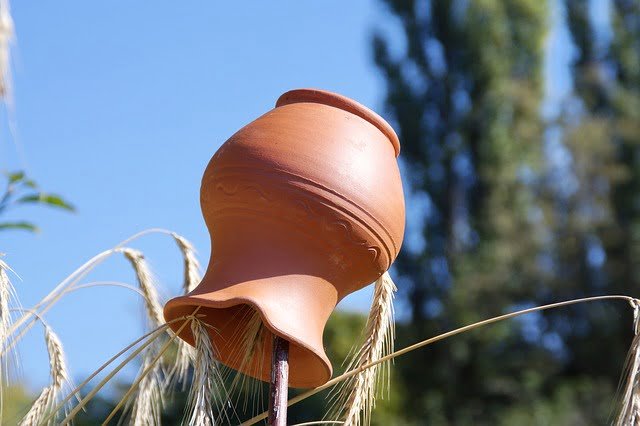 At a distance of 9 km from the main city is a beautiful craft village. The exact location of Shilpgram is near Ramsinghpura village. Undoubtedly, a great place to visit it especially if you want to experience the real Rajasthan. A variety of crafts, art, and culture is portrayed here. You will get to know a lot about Rajasthan and the different parts of India. I am sure won't regret visiting here
#10 Rajiv Gandhi Regional Museum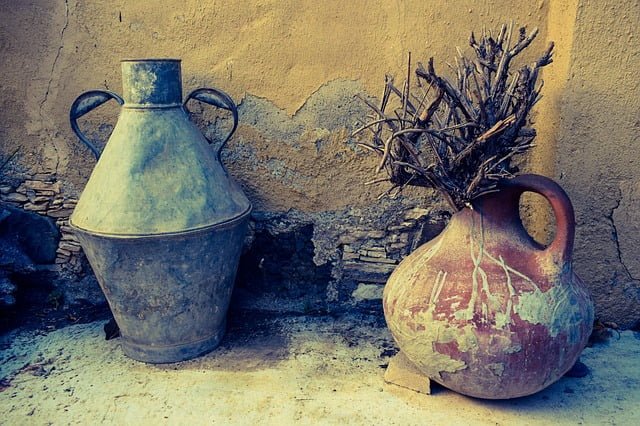 Rajiv Gandhi Regional Museum of natural history is one of the fourth regional museums of Natural History in India. Located at a distance of 9km from the city in Ramsinghpura village. Its aim is to spread knowledge and awareness among citizens of India of nature and natural resources.
I don't think, there is anything missing in travellingortraveling blog; tourist places in Sawai Madhopur. The city has everything from wildlife to historical monuments, from temples to modern-day museums and Rajasthani craft village to lakes.
Read FAQs