The small and fascinating town of Pushkar is set in a valley. Pushkar is about 14 km away from Ajmer, Rajasthan. Encircled by beautiful hills on all three sides and sand dunes on the other. Pushkar forms an enticing location and a behooving backdrop for the annual religious 'Cattle Fair'. Those less known but beautiful tourist places in Pushkar never fail to attract people.
About Rajasthan's Pushkar 
Pushkar in Rajasthan is an ancient town that has witnessed the making of history. Accounts of this city are present in the 4th-century writings of the Chinese traveler Fa-Hien. And also in the scripts written during the era of Muslim invasions.
The Pushkar city is considered a Hindu sacred place in India. In fact, Pushkar is among the five dhams or pilgrimages. Furthermore, has the only existing temple dedicated to Lord Brahma, the Creator of the Hindu trinity.  Life in the city is significantly related to the Pushkar lake – mythology says that this ancient lake was formed when a lotus flower fell into the valley from the hands of Brahma.
Pushkar has around 400 temples and 52 bathing ghats surrounding the lake. There's a belief that the waters of these ghats have special curative powers.
How To Reach Pushkar?
By Air: The nearest airport; Jaipur Airport lies 138 km from Pushkar town. Regular buses ply from Jaipur City to Pushkar
By Train: Ajmer, which is about 11 km from Pushkar town, is the nearest railway station and is well connected to Delhi, Agra, Jaipur, Ahmadabad, etc
By Raod: A dense network of bus services operates from Ajmer to Jaipur, Ahmadabad, Delhi, Jaisalmer, and Bikaner
Best Time To Visit Pushkar
Summer (March-June): Extreme hot air temperature and the scorching sun will not let you enjoy. The temperate is 25-45 degrees Celsius. Avoid this time to travel in Pushkar, Rajasthan.
Monsoon (July-September): Pushkar doesn't witness extreme rain showers. In fact, the monsoon is quite dry here. One must expect humidity and that's why monsoon is not a recommended time to travel.
Winter (November-February): The best time to visit Pushkar is from October to March. The temperature ranges between 8-22 degrees Celsius. The weather will be enjoyable and it's the perfect time to visit.
Best Tourist Places In Pushkar
Places to visit in Pushkar Rajasthan are mostly Pushkar temples, Pushkar ghats, Pushkar Lake, and the beautiful Pushkar palace located near the lake. The most popular thing which can't be missed is the Pushkar camel fair.
#1 Pushkar Fair
Pushkar fair is famous all-around and attracts thousands of tourists from all over the world. Furthermore, it is one of the most important and colorful fairs of Rajasthan. Starts on Kartik Shukla Ekadashi (November) and continues till Kartik Purnima. Dance, music, vibrant shops, and everything unique come up during this fair. Colorfully attired village people elevate the fun and frolic of this occasion.
Basically, this fair is famous as a bazaar for animals, particularly camels, folk dancers, and musicians who add traditional color to the fair.
#2 Pushkar Lake
Many Ghats run down to the holy lake where the pilgrims invariably take baths. A dip in the waters of Pushkar ascertains salvation. There's a belief that the enigmatic river cures skin diseases.
#3 Pushkar lake Ghats
There are several ghats on Pushkar lake and to be precise 52 ghats. Some of the most famous ones are Brahma Ghat, Karni Ghat, Gurjar Ghat Pushkar, Jodhpur Ghat, Ram Ghat, Narsingh Ghat, and many more.
#4 Pushkar Brahma temple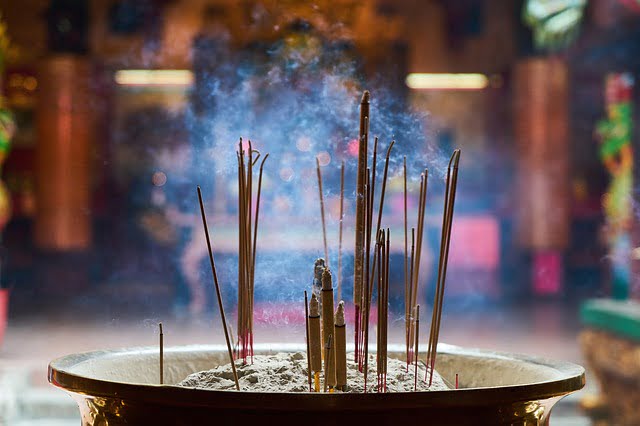 The Brahma temple is the most important here. And in fact, it's one among only 6 Brahma temples of India. Brahma temple is another Hindu temple in Puskar Rajasthan. It is present near a sacred Pushkar lake. The Pushkar temple; Brahma temple is made up of marble and stone slabs. A festival dedicated to Brahma is held on Kartik Poornima. On this day, large numbers of pilgrims take a dip in Pushkar Lake and then visit the temple.
Some other Pushkar temples are the Savitri Temple, Varah Temple, Mahadev Temple, and Ramavaikunth temple.
#5 Pushkar Palace
It is one of the finest and royal palaces in India. Situated on the bank of a lake, the panorama around the palace becomes captivating. You can witness a lake, a cluster of palaces, hills, sand dunes, and hundreds of temples around the palace.
People usually think that there are not many tourist places in Pushkar. I know this is true, but that doesn't mean Pushkar is not worth visiting. Pushkar is a beautiful and less crowded place. Undoubtedly, one may see a crowd too especially during the Pushkar Fair. You can make your stay here more enjoyable and adventurous just by planning before you go 😉
Read FAQs