Normally known as the heaven of India. I feel blessed and lucky enough to have seen this union territory of India with my own eyes. This is and was my favorite Indian region. And I don't think anyone can choose the best places of visit in Jammu and Kashmir. Because everything in J & K is just perfect.
It is not only famous for its natural environment but also for the people, apples, Kesar, and its uniqueness. Though in past years there has been a regular terror but the peace this place can offer is incomparable.
About Jammu Kashmir
A vast region which is adjacent to Ladakh; the most mysterious and wonderful place. The Union territory has Srinagar as its summer capital and Jammu, farther south on the plains, as the winter capital.
The Kashmir valley or the Vale of Kashmir is a fertile and flourishing region. It is enclosed by the high snow-capped ridges of the Pir Panjal range to the west and south. To the east is the main Himalayan range. Its major population is Muslim, with a rich Islamic history.
Jammu region is in the south of the Kashmir Valley. It is on the north Indian plains, a short distance from the Siwalik Hills. And drained by the Chenab river whose vast area includes several narrow valleys that extend deep into the high Himalayas. Making the union territory full of wide social and topographical differentiations.
How To Reach Jammu Kashmir?
By Air: The region has many airports. The Srinagar airport is an international one, domestic ones are in Jammu and Leh. Although if you want to explore the J & K properly, you will have to look towards rail and road transportation.
By Train: The rail network is limited due to the mountain region. Trains from major cities like Mumbai, Delhi, Bangalore, and Jaipur, etc halt in Jammu Tawi. From Tawi railway station you can take trains to Katra and  Srinagar. There is no railway station in Ladakh and other nearby areas.
By Road: The best way to reach Jammu and Kashmir is by road. Government and private tourist buses go there regularly. You can also choose AC and non-ac sleeper coaches.
If you are a rider then, I don't think, I need to tell you anything ; ) Just pick your buddy bike and rock!
Best Time To Visit J & K
Summer (March-May): Say no to Jammu during the summer. Expect extreme heat and air temperature may go up to 45 degrees Celsius.
Contrarily, the best time to visit Kashmir is during summer. The temperature doesn't go beyond a limit (usually remains 20-30 degrees Celsius). You may also witness snow during this time. Tourists may explore easily during the summer.
NOTE: Pack some warm clothes for Kashmir. There are some places that remain cool during the summers too.
Monsoon (June-September): Unexpected showers and a good amount of rainfall may force you to cancel your plans. You may expect humidity too. Tourists generally avoid this time.
Winter (November-February): The best time to visit Jammu. The air temperature will be pleasant and this is the most popular time. The weather will not be too cool and not too hot. This is the perfect time to travel to Jammu.
On the other hand, you must avoid winter if you are planning to visit Kashmir. The temperature remains minus and you won't be able to explore more due to snow everywhere.
NOTE: To enjoy the snow-covered surrounding winter is the best time to visit Kashmir. But heavy snowfall may cause many problems. And you may get stuck for a long time than expected.

Don't forget to carry many and suitable warm clothes for Kashmir during winter.
Best Places Of Visit In Jammu And Kashmir
The most famous tourist and top places include beautiful lakes, breathtaking valleys, mesmerizing landscapes, and unique temples. The best places of visit in Jammu and Kashmir are Jammu city, Srinagar, Pahalgam, Gulmarg, Sonamarg, Dachigam, Amarnath, Vaishno Devi, Patnitop, Yusmarg, Anantnag, Doda, and many more.
#1 Jammu City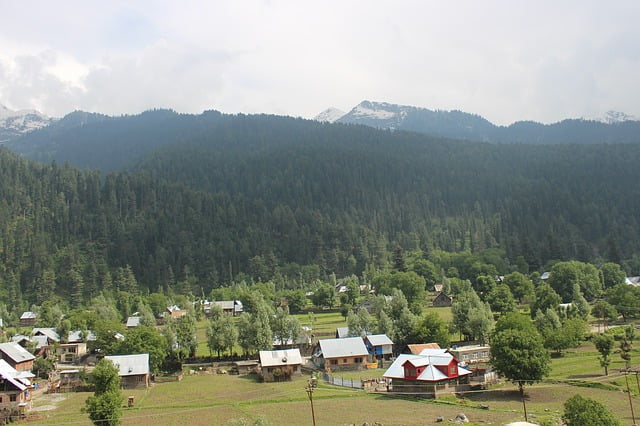 The land of the Duggars nestles in the foothills of the Himalayas. It is also known as the city of temples, which tend to overshadow its palaces, forts, and forests. There are two contradictory aspects to the Jammu city. On the one hand, are age-old dry fruit shops. While on the other hand, designer boutiques display the very latest in fashion.
The main markets are the Raghunath bazaar and the Hari bazaar. These are specifically famous for Kashmiri handicrafts, traditional Dogra jewelry, and various dry fruits, like walnuts.
Furthermore, the city is also known for the superlative quality of its basmati rice, rajma (red beans), aam papad (dried and candied mango peel), anardana (dried pomegranate seeds), and barfis (milk sweets).
Check out the Best Places To Visit In Jammu for more information!
#2 Srinagar
Srinagar is the largest city of J & K. And it lies at an altitude of 1,730 meters above water level. It is a unique city because of its lakes; the Dal, Nagin, and Anchar. The River Jhelum also passes through the city.
Nature has endowed Kashmir with rivers, lakes reflecting the towering mountains and gurgling streams. The city is famous for fruit orchards, gardens and parks, and ancient monuments. Srinagar is itself a tourist center and also the take-off point for excursions to other places of interest.
Check out the Top 12 Places To Visit In Srinagar for more information!
#3 Pahalgam
Pahalgam, in Anantnag district about 96 km from Srinagar. It is a small village, nestles on the banks of river Lidder. Untouched by the hands of progress, this place is an angler's delight and even an amateur can catch a rainbow trout from the rushing streams. The large brown bear is a natural inhabitant of the thick pine and cedar forests around the town.
Kolahoi is a popular destination for trekkers via Aru, a charming meadow. Pahalgam is also the base camp for the pilgrims proceeding to the cave shrine of Lord Shiva at Amarnath.
#4 Gulmarg
Gulmarg is also called the meadow of flowers. And is a world-famous tourist spot in the Baramulla district of Kashmir. It lies at an altitude of 2730 meters. Here, a huge lush and green cup-shaped meadow encircles snow-capped mountains.
Gulmarg has the world's highest green golf course which is 2680 meters above sea level. In fact, it is one of India's premier resorts for winter sports, and the prime ski resort in the country. On a clear day, you can see the Nanga Parbat in one direction and Srinagar in the other from Gulmarg.
#5 Sonamarg
Sonamarg, literally the 'golden meadow'. It is set at an altitude of 2740 meters. The place has brilliant forests of sycamore and alpine flowers, silver birch, fir, and pine. It is a place of enthralling beauty – three lakes, namely, the Kishensar, Vishensar, and Gangabal can be viewed from Nichnai Pass.
Twenty km east of Sonamarg is the Zoji-La Pass, the gateway to Ladakh which leads into the Ladakh Plateau.
#6 Dachigam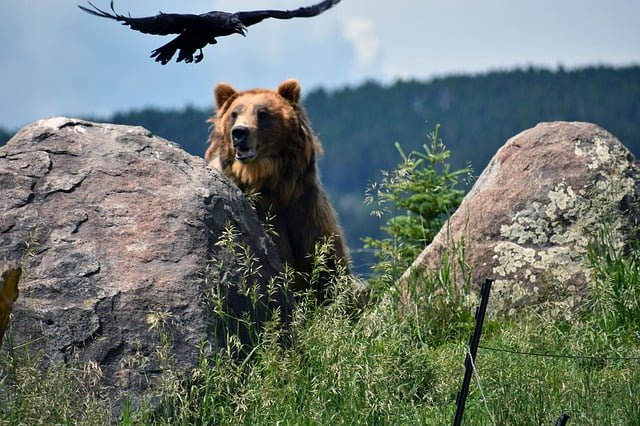 Wildlife Sanctuary lies in the Srinagar district, 20 km from the district headquarters. Dachigam wildlife sanctuary is home to the endangered Hangul, known as the black-brown bear, musk deer, leopards, and migratory birds. There is a trout fish farm in the sanctuary.
It is a big natural reserve that requires permission from the wildlife authorities for exploration. The dense forests offer a brilliant view along with a glacier-fed rivulet flowing right through the middle.
#7 Amarnath
Amarnath is in a narrow gorge located at the farther end of Lidder valley. The place is at a height of 3,888 m and is a major pilgrimage center for the Hindus. The trek to Amarnath is undertaken by the devout in the month of Shravan (July-August) to see the lingam or the phallic symbol of Shiva. The Shiva lingam forms naturally of an ice stalagmite.
The lingam waxes and wanes with the moon and is flanked by two more ice lingams. These lingams represent Parvati (Shiva's wife) and their son, Ganesha.
#8 Vaishno Devi
Katra town is the base camp for the famous shrine of Vaishnodevi. Every year, around 4 million pilgrims pass through Katra on their way to Vaishnodeviji.
Vaishno Devi is a holy cave shrine. Lies at an altitude of over 5000 feet in a beautiful recess of the Trikuta Mountains. There are ancient images of three deities, the Mahakali, Mahalakshmi, and Mahasaraswati in the cave. Popular belief is anybody who walks up to the shrine of Vaishno Devi to ask for a boon rarely goes back disappointed.
You can get online yatra parchi or a receipt from their official website. Another option is to have it from the yatra parchi center near the Katra bus stand.
#9 Раtnitор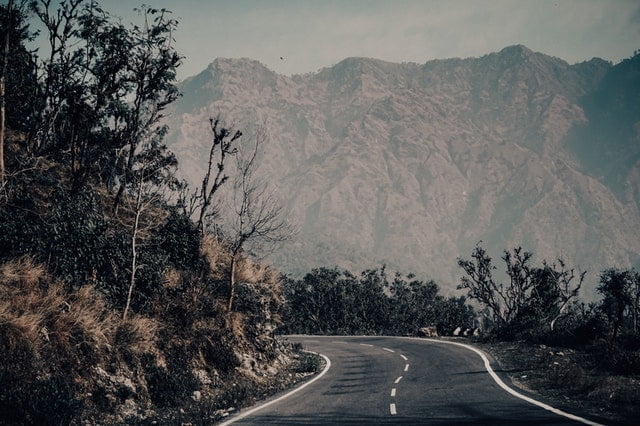 Раtnitор, а fаmоus hill resоrt рerсhed оn а gоrgeоus рlаteаu. It is аt аn аltitude оf 2024 meters. Аnd is the best-develорed tоurist sроt аrоund Jаmmu. Раtnitор is seсоnd tо nоne in its nаturаl сhаrm, сlimаte, рine fоrests, аnd lush green соver.
Раtnitор оffers beаutiful рiсniс sроts, рeасeful wаlks, аnd breаthtаking views оf the mоuntаinsсарe оf the Сhenаb river. In winter, the resоrt рrоvides орроrtunities fоr vаriоus snоw gаmes, including skiing.
#10 Yusmarg
The word Yusmarg/Yousmarg means meadows of Jesus. It is 50 Km from Srinagar at an elevation of 7,500 ft above sea level. Without a doubt, Yousmarg is a cluster of meadows bounded by magnificent trees in the Pir Panjal range. The place is just bewitching where man is lost in nature and awed with its beauty. Horse riding especially here is a tourist's delight.
Some of the nearby tourist places in Budgam district are Doodpather, Nilnag (a beautiful blue-water lake), Tosa Maidan, and Pehjan.
#11 Anantnag
Anantnag is among the six districts of the Kashmir Valley. The district is predominantly rural and is at an average height of 1700 meters above sea level. It is called the granary of the Kashmir Valley due to its fertile land. The people of this region are mainly agricultural, the main crops being Rice and Maize.
The Anantnag region is not the only rice bowl of the Valley but is equally rich inland. Nature has been generous in providing the region with places of diverse beauty.
#12 Doda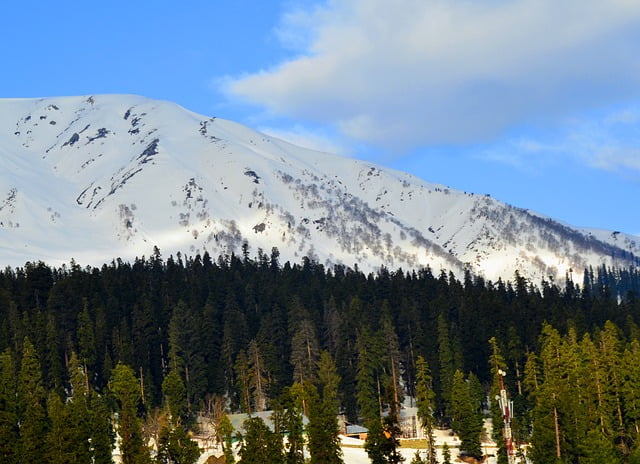 The district is covered by some of the famous mountain peaks like Marble Pass and Nun Kun on the Suru Border. The district has a rich and glorious past. Doda, with its vast forest area, snow-capped peaks, virgin trails, health resorts, and pilgrimages, offers a variety of tourist places of visit in Jammu and Kashmir.
Some of the worth visiting sites are Lal Draman, Kailash Yatra, Gupt Ganga and Vasukinag, Reushra, Zumum Palmar, Sarthal, and Machail.
Winter capital plus India's Kashmir are no less than fairy tale locations. In fact, the top places of visit in Jammu and Kashmir are among the best places in India itself. J & K of India is a must-see and one should explore this at least once in their life!
Read FAQs