The mountainous region of Lahaul is sandwiched between the lush alpine slopes of the Kullu and Chamba valleys and Ladakh's arid desert plains. It's a Himalayan wonderland with many intriguing places to visit in Lahaul valley. Because it seems that time has stood still in Lahaul, it is excellent for climbing, trekking, and adventure driving. You will find many monasteries in the area; interestingly, monks are the best people to ask for directions.
About HP's Lahaul Valley
Lahaul is part of Lahaul-Spiti, Himachal Pradesh's mountainous state's largest district. The Zaskar range and Tibet (known as the world's roof since it is the highest plateau) border it on the east, the Kinnaur Valley on the southeast, and the Kullu Valley on the south. Lahaul, together with Spiti and Zanskar, has a rich history dating back to its inclusion into the Ladakh Kingdom in the 10th century.
Late in the 17th century, however, a combined Mongol-Tibetan force defeated Ladakh. As a result, Lahaul was divided into two parts: Upper Lahaul, which the Kullu Kings governed, and Lower Lahaul, which the Chamba Rajas dominated. Because of its historical past, Lahaul features a fascinating mix of civilizations, including a distinct Hindu and Buddhist mix.
In contrast to Spiti Valley, Lahaul is not as dry and arid, having sufficient rainfall to support significant agriculture. The valley's principal crops are barley, wheat, peas, potatoes, and hops (a climbing plant with flowers that grow in bunches). Additionally, the Bara Shigri glacier, the largest in Himachal Pradesh, is found in the region around Lahaul. In summary, Lahaul will not fail to amaze and interest you throughout your visit.
How to Reach Lahaul Valley?
By Air: The nearest airport is Bhuntar Airport (near Kullu Valley), which is about 245 kilometres distant. From Bhuntar, take a bus or taxi to Manali, then to Lahaul Valley. Chandigarh International Airport is the closest international airport to Lahaul(495 km).
By Train: The nearest railway stations to Lahaul are Jogindernagar Railway Station (360 km away) and Shimla Railway Station (416 km away). The Kalka Railway Station is 485 kilometres away and offers excellent connections across India.
By Road: There are three routes to the Lahaul Valley: from Ladakh, Manali, and across the Spiti Valley from Sumdo, Kinnaur.
NOTE: Don't forget to rent those two-wheeled (bike) beauties to make the most of your vacation 😉 Another preferable option is to have a personal automobile (your car or tourist bus, etc.)
Best Time to Visit Lahaul Valley
Summer (May-June): Summer is the ideal time to visit Lahaul and Spiti district. The temperature ranges from 8 to 15 degrees Celsius. The weather will be clear and cool, suitable for exploration of the best places to visit in Lahaul valley. Lahaul's lush slopes will attract you to come.
Monsoon (July-October): The monsoon season (July-October) is excellent for visiting Lahaul valley. There is little to no rain in Lahaul. Consequently, it is the most outstanding season to visit, yet, the route between Kinnaur and Manali town is prone to landslides. As a result, I suggest you be careful.
Winter (November-April): Winter weather is hard and brutal, identical to Ladakh's. And this isn't the most fantastic time to visit Lahaul-Spiti. In reality, the place remains inaccessible due to recurring challenges. Snow covers the whole area of Lahaul.
NOTE: The best time to visit Lahaul is from June to October (Summer and Monsoon).
15 Best Places to visit in Lahaul Valley from Manali
What is it about Lahaul Valley that makes it so unique? The tourist places! Such as lakes, waterfalls, religious sites (like temples, monasteries, etc.), many famous glaciers and mountain peaks, and other historic structures.
The amazing and best places in Lahaul valley discussed in this travelling or traveling blog are Chinab River R. G, Sissu Waterfall, Raja Ghepan Temple, Gondhla Fort, Guru Ghantal Monastery, Kardang Monastery, Tribal Museum Keylong, Shashur gompa, Tayul Monastery, Lady of Kelong, Suraj Tal, Baralach La, Neelkanth Mahadev Lake, and Triloknath Shiva Temple.
NOTE: The best places in this blog are not in sequence from best to good; instead, these are in sequence according to their locations. You will find the series from South to North (moving from Manali Atal Tunnel or Spiti Valley to Lahaul to Leh).
#1 Chinab River R. G
You are quite close to the Lahaul Valley, and you can see it from here. You will undoubtedly discover how lovely your upcoming days will be. Chinab River R. G as marked on Google Maps is a location just after Chandra Bridge. All you'll find here is the flowing Chinab River, massive mountains, greenery in the summer, and snow in the winter. Whoever looks at it calls it heaven.
Most people will tell you that you should come here at least once in your life. Small cafés can also be found here. Following your journey, you may grab basic snacks and lunch items.
#2 Sissu Waterfall
Visitors are easily fascinated by Sissu Falls, which is a focal point for their curiosity. Beautiful to look at because of nature's magnificent qualities. This is a haven for a carefree adventure and one of the best places to visit in Himachal Pradesh. The waterfall is set in the town of Sissu or Khwaling, approximately 10 km from the Atal tunnel and 40 km from Manali.
Sissu waterfall offers peace and support that travelers feel has a relaxing effect on the soul. The length of the cascade is covered in thick foliage, making this waterfall a well-liked destination for tourists. As you get closer to the Sissu waterfall, you can see the Sissu Lake and the Sissu Snow Point. Additionally, don't miss the breathtaking view from the Chinab River Bridge near the Atal tunnel north portal when traveling here.
#3 Raja Ghepan Temple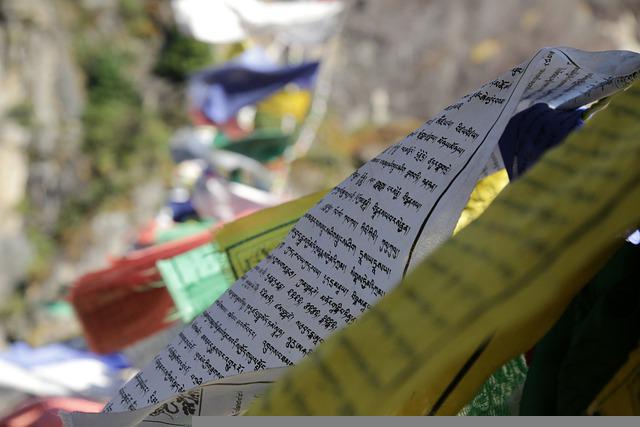 Raja Ghepan Temple resides in Sissu village. Sissu, located on the right bank of the river Chandra at 3000 m, is a prominent village after crossing Rohtang-la. Terrace farming is expected in the region, and entire hillsides are covered with potatoes, peas, barley, cabbage, and other crops.
Lord Ghepan (Gyephang) is the most worshipped god in this little village. The gorgeous temple, Raja Ghepan Temple, is also devoted to his lordship! Indeed, Lord Ghepan is so well-known that a 5800 m mountain dedicated to him looms above the Sissu Village. In fact, Lord Gyephang's flag was used to fight wars in the past.
#4 Gondhla Fort
Gondhla is a huge settlement surrounded by lush flora with a dense growth of poplars and waterfalls. It is 18 kilometers away from Keylong. This village is worth seeing because of the nearby 'castle,' locally called Char, which was built over 300 years ago. The famous Gondhla fair is held here every year in July. The Char is a seven-story mansion with wooden steps and a veranda that wraps around the top in true Himachali style.
Most of the building is made of stone, and the design is strong enough to withstand severe earthquakes. Even though it has been abandoned and neglected, there is still a lot to uncover here, from ancient weapons and sculptures to vintage clothing and furniture. Pay special attention to the fifth floor, which has a personal prayer area from which the king used to listen to the people and then pronounce judgment from the verandah.
#5 Guru Ghantal Monastery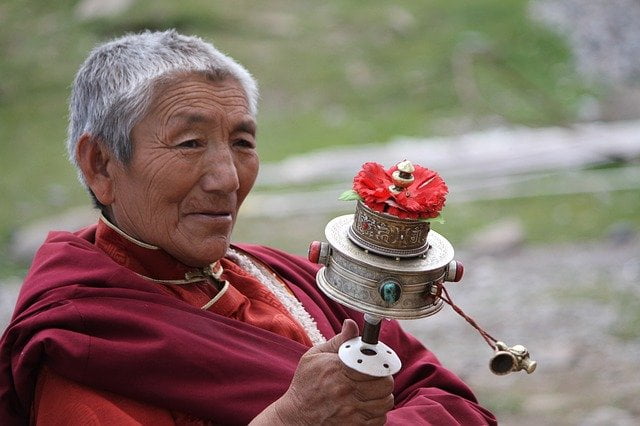 The oldest monastery in Lahaul, Guru Ghantal Monastery, sits near the sacred Drilbu Ri Mountain. The gompa on a hill above Tupchiling Monastery at the confluence of the Chandra and Bhaga rivers is of the 10th century. Gompa's wooden idols are worth seeing (as opposed to the clay idols common in other monasteries). This monastery is among the top places to visit in Lahaul Valley. It is popular among both locals and tourists.
Tupchiling Gompa, near Tandi Bridge, is the starting point for Guru Ghantal Gompa. The trek might be challenging, taking 3-4 hours of a hard climb. Because Guru Ghantal Monastery is occasionally closed, check with the lamas at Tupchiling Gompa for keys. The views from the summit are breathtaking, and the hike is fantastic!
#6 Kardang Monastery
Kardang village, previously Lahaul Valley's capital, is home to the valley's biggest monastery. Kardang Monastery, which is thought to have been founded some 900 years ago, was mainly in ruins until 1912 when a lama rebuilt it. Sakyamuni stands in the center of the main temple, with Padmasambhava on the right and Vajradhara on the left.
This monastery is home to the greatest number of lamas and chomos (female monks). The library of Kardang Gompa is massive, including whole volumes of sacred Buddhist texts. Another small monastery, Jabjesh Monastery, lies near Kardang village, and there are rock carvings and two big Chorten (stupa) outside the gompa.
#7 Tribal Museum Keylong
The Lahaul & Spiti Tribal Museum, near Keylong's market, houses ancient images of tourist destinations in Lahaul and Spiti, as well as an extensive collection of traditional dress, instruments, and prayer lamps. The massive museum provides a complete insight into the region's culture and is a truly artistic experience.
The museum's numerous rooms depict Himachal Pradesh's many regions, displaying tribal art and other local curios, as well as thangka paintings and antique manuscripts. One section is designed to look like a monastery's prayer hall and contains reproductions of antique masks used in the Cham dance.
If it is closed, it is best to contact the locals; they can help you phone the office with the key. The collection of relics and antiques is spectacular, and the names of the original donors of each piece and the usage of each object have been documented. It's a fantastic place to learn about Lahaul and Spiti's tribal but cultured culture.
#8 Shashur Gompa
Shasur Monastery, about 3 kilometers from Keylong, is a popular tourist destination in Himachal Pradesh. Shasur means blue pine in the local language, and a beautiful forest of blue pine can be seen in the monastery's surroundings.
Lama Deva Gyatsho of Zanskar, a missionary of Bhutan's King Nawang Namgyal, established the monastery in the 17th century. The monastery has a magnificent collection of Thangka paintings, some of which are 15 feet tall. The wall paintings depict the 84 Buddhist Siddhas. Chham is a yearly event performed at the monastery in June and July.
#9 Tayul Monastery
Tayul Monastery is set just above Stingri village (after Keylong) on the Manali-Leh Highway. Tayul literally translates to "the selected site" in Tibetan. According to mythology, Rinchen Lama of Tibet's Kham region established this monastery in the early 17th century. It has a giant statue of Padmasambhava as well as a vast Kangyur library. Additionally, has many thangkas illustrating events in Lord Buddha's life.
You get to the monastery after an hour of trekking past potato and tea plantations. The scenery along the way is stunning, with juniper trees blooming all around you. A chomo (female monk) gompa is on top, and an incredible monastery with a historic mud and stone structure sits close. Tayul Monastery is not a large monastery, but it is conveniently placed and visually appealing, with brightly colored doors and windows.
#10 Lady of Keylong
Lady of Keylong, a lesser-known mountain in the Himachal Pradesh district of Lahaul and Spiti, is set in a harsh and arid environment. During British rule, it was named Lady of Keylong in honor of a British Lady Elashainghday. The Geological Survey of India eventually recognized it as the "Lady of Keylong." As a consequence, the world now refers to it as the "Lady of Keylong." On the other hand, the glacier looks just what its name says, with snow covering it for almost the whole year. Despite this, the mountain's core remains visible. These rocky patches suggest a lady carrying a bag.
#11 Suraj Tal
Suraj Tal, also known as Surya Taal, is a sacred lake surrounded by breathtaking scenery and mountains. It is formed by the Bhaga tributary of the Chandrabhaga river and flows under the Bara-lacha-la pass in the Lahaul Spiti valley. This spectacular lake is the world's 21st highest and India's third highest. It is also known as the Sun God's Lake, and it is said that swimming in it would cleanse you of all your sins.
During the winter, the mountains around the lake are covered in layers of snow, making the lake look like nothing less than a beautiful paradise. Because the weather conditions are comparable to those seen in the Polar Regions, the surrounding areas are often uninhabited.
This lake is not only a beautiful wonderland for nature lovers and a delightful treat for pure souls, but it is also a popular destination for hikers and motorcycle riders. The most evident reason for this lake's popularity is that it is situated on the Manali-Leh path, a famous biking and trekking route.
#12 Baralach La
The Baralacha La, also known as the Baralacha Pass, is situated in the Zanskar range. It is a high mountain pass on the Leh-Manali highway that connects the regions of Leh in Ladakh with Lahaul in Himachal Pradesh. This 8-kilometer-long path is very popular with hikers on their way to Chandra Taal. It is a good rest break for them. The harsh landscapes, devoid of any businesses or motels, appeal to visitors.
The Bhaga river, just a few kilometers away, contributes to the stunning beauty around the pass. Baralacha literally translates as "a mountain with many forks." Lahaul, Zanskar, Ladakh, and Spiti are among them. Mountain bikers never seem to miss out on their adventures since it is such an exciting site. Without a doubt, it's one of the best places to visit in Lahaul Valley from Manali.
#13 Neelkanth Mahadev
When people hear the word Neelkanth, they immediately think of Lord Shiva, who also links with the Neelkanth Lake in Lahaul Valley. Neelkanth Lake is about 13,777 feet (4,200 meters) above sea level and is located at the foot of the high peak Neelkanth Kailash. Along with this crystal-clear therapeutic lake, there is a little yet lovely temple to Lord Shiva.
Many explorers and hikers have flocked to this magnificent place in recent years to experience the beauty of nature. This journey is not only widespread among explorers, but it is also a sacred pilgrimage. One thing to remember is that people who live there say that women can't go on this trip.
#14 Triloknath Shiva Temple
Lahaul's Triloknath Temple is 2700 meters above sea level. The Keylong is 46 km away, while Udaipur is 16 kilometers away from the temple. According to legend, the temple was built in the eleventh century. This holy site is revered by both Hindus and Buddhists. Hindus consider Triloknath deity to be Shiv Ji, and the Buddhists worship the deity as Avalokiteshvara, a form of Buddha.
The wooden pagoda-style entrance of the temple is adorned with Tibetan prayer flags. During the three-day Pauri Festival in August, both Hindus and Buddhists go to this holy site. The path leading to the temple is painted with pearl white and begins at the riverbed and ends at the cliff's edge. Chandra Bhaga river views and lush scenery give a wonderful place to reflect on your journey.
#15 Mrikula Devi Temple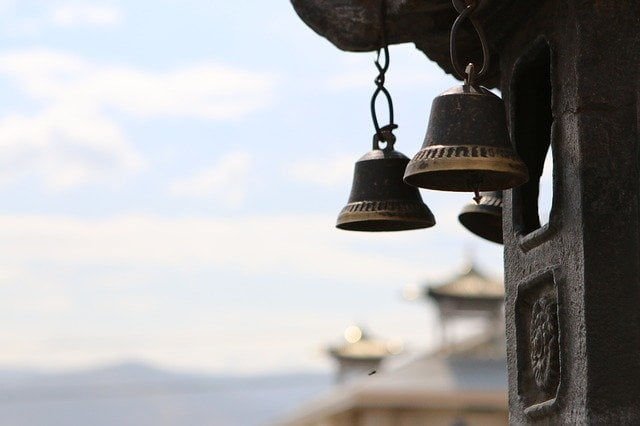 The Mrikula Devi Temple of the 11th or 12th century is in Udaipur, Lahaul's second-largest town. The outside of this temple, which has a "conical" roof made of wood tiles and simple walls, will not surprise people who worship Kali. The real magic waits once you step foot on the temple grounds, where you'll find stunning deodar-wood sculptures depicting scenes from Hindu epics.
There is a widespread belief that the Pandavas erected the temple using just one piece of wood. The blood of goats and rams that were killed as sacrifices is imprinted into the two-door guards. The silver Kali (Mahishasura Mardini) idol is a mixture of Rajasthani, Kashmiri, and Tibetan traditions, with an oddly formed figure. There are many similarities between this temple and the Hadimba temple in Manali.
Lahaul Valley has become the most popular tourist destination of Himachal due to its easy approach after opening the Atal Tunnel, Rohtang. It's no wonder that Lahaul Valley tourism attracts so many visitors each day. The things that attract most are the peace, the beautiful untouched environment, and the wide variety of tourist places to visit in Lahaul Valley.
Read FAQs