Many people, including many locals, are unaware that there are a plethora of tourist places in Surat. And when I questioned a Surat friend, she informed me that there is only one fort and a few beaches. I was astounded to discover various Surat tourism attractions on the internet.
Surat is one of India's most rapidly rising industrial cities. It was founded in the 12th century by Parsi refugees. Surat derives its name from 'Saurashtra', the area that encompasses Gujarat's peninsula.
About Gujarat's Surat
Situated on the banks of the river Tapti. Surat fell to the Mughal emperor; Akbar, after a protracted siege in 1592. Under his patronage, it became one of India's most prosperous mercantile capitals. Also as a key embarkation point for Muslims heading to Mecca.
The British after getting permission from the Mughals to trade the world. Routed the Portuguese during a navy battle off 'Bloody Point'. The mouth of the nearby Swally estuary, opening a trading factory soon after. The Dutch and French followed but saw their godowns, or warehouses, sacked by Shivaji's Marathas in 1664. British, however, came through unscathed. By the top of the 18th century, their hold over the town and its shipyard was finally secure.
How To Reach Surat?
By Air: Domestic flights from major cities are operational from the Surat Airport.
By Train: Surat is on the most railroad track line between Mumbai and Ahmedabad. And trains from other states connect with Surat.
By road: Surat is 234 km from Ahmedabad, 279 km from Mumbai, and 1,153.9 km from Delhi. Both government and private buses offer AC and non-AC coaches for Surat.
Best Time To Visit Surat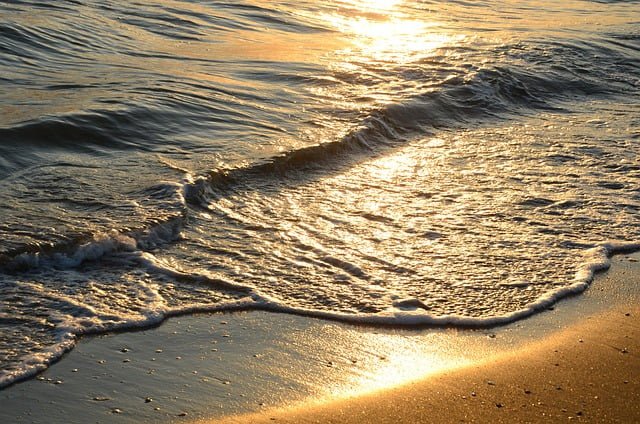 Summer (March-June): Expect extremely hot conditions (22-32 degrees Celsius) and humidity during this time.
Monsoon (July-September): Random showers of rain are common during this time. Being an adventure lover, you can travel during this time but in my opinion, the rain will cause problems.
Winter (October-February): The Best time to visit Surat is during winter. Surat weather remains the best. The air temperature will be pleasant between 15-29 degrees Celsius.
Note: Pack some warm clothes for the safe side during winter. Since it's the best time to visit Surat, one must expect a crowd.
Top 10 Tourist Places In Surat
Surat the "The Silk City", "The Diamond City" or "The Green City" has everything from historical monuments to modern malls, from Temples to Science Centers, from beaches to beautiful gardens as well as chilly and joyful waterparks to soak your body in.
The most popular and best tourist places in Surat mentioned in this travellingortraveling blog are Surat Castle, Dutch Cemetery, Tithal beach, Science Center Surat, Sarthana Nature Park and Zoo, Jagdish Chandra Bose Aquarium, Sneh Rashmi Botanical Park, Gopi Talav, Amaazia Water Park, and Chauta Bazaar.
#1 Surat Castle
Surat Fort or Surat Castle is a 16th-century structure. The Castle lies beside the Tapti bridge. Ahmedabad's king, Sultan Mahmood-III (1538-1554), ordered its construction to shield the city from the multiple attacks that had destroyed it. Interestingly, to make the castle strong, all of the structural components were cemented with iron strips, and the joints were filled in with molten lead. And this strong and powerful castle was ready in 1546.
From a tourist point of view, it is a vast and beautiful building. The panoramic view of the city and river is just as beautiful. The historical structure will bring out the history, and the surrounding scenery will hold you in peace and present.
#2 Dutch Cemetery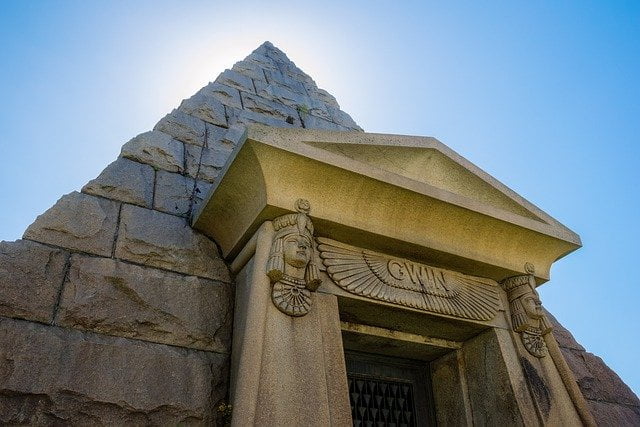 Inside the English cemetery, there's an enormous tomb of Sir George Oxenden, who died in 1699. According to beliefs, another tomb next thereto is of Gerald Aungier. The massive tomb of Baron Adriaan Van Reede is inside the Dutch cemetery. It had been once decorated with frescoes and woodcarvings. Adjoining the Dutch cemetery is the Armenian cemetery.
#3 Tithal beach
On the coast of the Arabian Sea in Valsad Tithal Beach is located. This beach's sand is black, which distinguishes it from other beaches. Tithal Beach is one of the famous tourist places in Gujarat's Surat. Tourists are drawn to Surat's Tithal beach by water sports such as speedboats and jet skis.
Other nearby tourist attractions include the Shree Shirdi Saibaba temple and the Shree Swaminarayan temple. Tithal Beach Festival as well as the International Kite Festival also take place on this beach due to its popularity .
#4 Science Center Surat
Surat Science Centre is a multi-facility complex. Surat Municipal Corporation constructed the first of its kind in western India in 2009.The complex is home to the Science Centre, museum, auditorium, gallery, Amphitheatre and the planetarium.
#5 Sarthana Nature Park and Zoo
Sarthana Nature Park is a zoological garden. Located in Nana Varachha, which is 12 km from Surat. Surat Municipal Corporation owns and manages this zoological garden. Being one of the oldest zoological parks in Gujarat, this is the most crucial zoological park. Furthermore, it covers 81 acres with river Tapi on the one side and Surat Kamrej road on its other side.
#6 Jagdish Chandra Bose Aquarium
The Jagdish Chandra Bose Aquarium is located in the Pal area of Surat, Gujarat, India. It is the country's first multifunctional underwater aquarium of its sort. It is named after the Bengali scientist Jagadish Chandra Bose.
This is the place to go if you're traveling with your family, especially if you have children. Not only do the youngsters like this place, but the aquatic life here attracts the adults as well. There are numerous fish, underwater creatures, and gorgeous aquatic life to be seen. I believe that if you are in Surat, you should spend 10-20 minutes at this aquarium; it is really worth it!
#7 Sneh Rashmi Botanical Park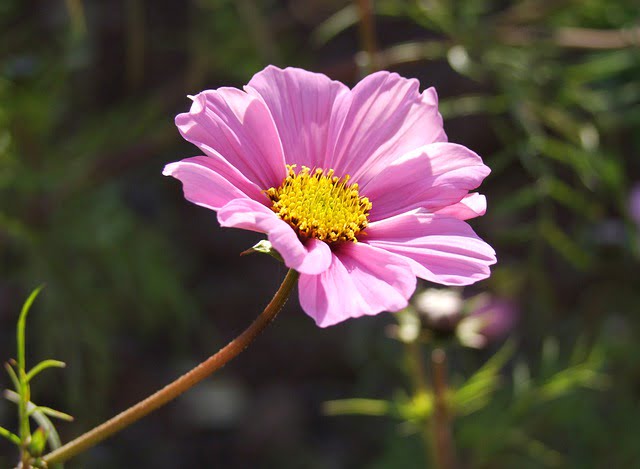 Sneh Rashmi botanical park is on the bank of the Tapi river. Surat – the economic hub of Gujarat, features a pleasant greenside thereto. The city, which additionally has a name "Manchester of India" is home to 1,000 plant species alongside other attractions. These attractions are a toy train, Columbus, Injector, Free Fall Jump, Rocket Space, Crazy Jump, and hot air balloon ride. It not only adds peace but also joy.
#8 Gopi Talav
Gopi Talav is a lake with a serene atmosphere and beautiful surroundings. Located within the Gopipura locality within the city of Surat, Gujarat state of India. Talav not only looks perfect but offers a beautiful view, a peaceful environment, and a place to relax.
#9 Amaazia Water Park
Amaazia funfair or Amaazia Waterpark an amusement water park is one of the best tourist places in Surat. The Chief Minister of Gujarat, Vijay Rupani did the opening of this waterpark for the general public. And I think, this place surely can make your day, especially, if you are traveling with your family and friends.
#10 Chauta Bazaar
Ever wondered why exactly Surat City is called "The Silk City"? The reason for this is that it is the state's textile center. It is notable for its cotton mills and Surat Zari Craft. Furthermore, the city produces quality textiles, including silk. 
When visiting Surat, one must go to the local market. Chauta Bazaar is one of Surat's oldest marketplaces. The history of Chauta Bazaar stretches back to the early 1700s.
After visiting all of the tourist places in Surat, you will probably believe that the city has everything. It has historical landmarks, temples, and beaches, as well as water sports and hot air balloon rides. I wish you a safe and enjoyable trip to Surat:)
Are you a beach lover? Don't miss Tourist Places In Goa blog post!
Read FAQs
Surat is known as the textile hub of the state or the Silk City of India. It's very famous for its cotton mills and Surat Zari Craft. Since it's known for producing textiles, including silk. Garments especially made in Surat are exported to many Indian states and abroad.
The best time to visit Surat is during the winter. There is extreme hot air temperature during summer. And the rainy season is not a preferred season to travel if you are not an adventure lover and if you want to explore more.
Surat is famous for its cotton mills and Surat Zari Craft. It's known for producing textiles, including silk. There are many other attractive tourist places in Surat like beaches (Tithal beach and Dumas Beach), temples, Dutch garden, Surat Castle, and amusement parks, etc.