If one would ask me to describe everything about goa in one word, I will not say anything more than "carefree". Goa India is one of the top tourist places in India. There are uncountable tourist places in Goa that are not just known for the "happening life" but also for peace in the tourism chaos.
About Goa
In recent years Goa tourism has captured the imagination of the entire world. Getting into Goa is like taking a walk back in time to an era where life wasn't all bustle and hurry. The people are warm and easygoing, always ready with a smile, a song, and myriad recommendations on how you'll explore their land better.
Goa is additionally known for its colonial architecture and lots of fine churches built consistent with Gothic designs. Built by the Portuguese rulers of Goa, who ruled Goa till 1961. When Goa became a neighborhood of Independent India, the churches and colonial architecture of Goa make it a stimulating destination for lovers of history and culture or tourists on a Christian pilgrimage visit Goa.
How To Reach Goa?
By Air: Flights from most of the Indian states land in Goa. For overseas travelers, Mumbai and Delhi have the foremost well-connected airport.
By Rail: Going to Goa, by train is fairly convenient. One can easily book trains from major Indian cities like Mumbai, Bangalore, Delhi, etc
By Road: Driving down by road from Mumbai (582 km) is smooth also as picturesque, as Goa is situated right the highway.
By Ship: You can travel by ship from Mumbai to Goa. Damania Shipping Corporation operates nonstop catamaran service from October-May.
Best Time To Visit Goa
Goa is considered one of the most popular tourist places in India. And it's quite important to choose the perfect time according to your likes and dislikes.
Summer (March-May): I will not advise you to go there during the summer. Because of high air temperatures  (25-35 degrees celsius) and scorching sun. To escape the crowd and for the best hotel deals, this is a perfect time.
NOTE: Don't forget to pack light and cotton clothes, and sunglasses, etc during summer.
Monsoon (June-August): Are you an adventurous person? Then rain and Goa are the best combinations. But for an explorer, I would recommend you to avoid the monsoon. Because you will have to cancel your plans anytime during the season.
NOTE: Be prepared to protect your gears during the rainy season. Carry mosquito repellents, an umbrella, and many clothes.
Winter (November-March): The Best Time to Visit Goa is during the winter. The temperature will be between 21-32 degrees celsius, the weather will chill and pleasant. BUT…BUT… just as you look for the best time, other travelers do that too. You will find many other tourists during winters.
NOTE: Pack some warm clothes for the safe side. Plan your trip before you go. Book your hotels and tickets because many people are going there!
Best Tourist Places in Goa
#1 Panaji
Previously called Panjim, this capital city of Goa is popular for its monuments. There are many historic buildings and churches. The Gothic of Panaji makes it a fantastic India Travel destination. Visit Panaji, Goa, and see the Mandovi River, the Goa State Museum, the statue of Abbe Faria, the Chapel of St. Sebastian, and thus the Our Lady of Immaculate Conception Church.
#2 Old Goa
The body of St. Francis Xavier was laid to rest in the Basilica of Bom Jesus. Roman Catholic pilgrims visit this cathedral to wish the present renowned saint. Once you visit Goa, other churches you'll see are the Church of Our Lady of Rosary, and the Chapel of St. Catherine. Additionally, the Church of St. Cajetan, Church and Convent of St. Monica, and Church of St. Augustine Ruins. Furthermore, the Chapel of St. Anthony, and the Church of St. Francis of Assisi.
#3 Calangute Beach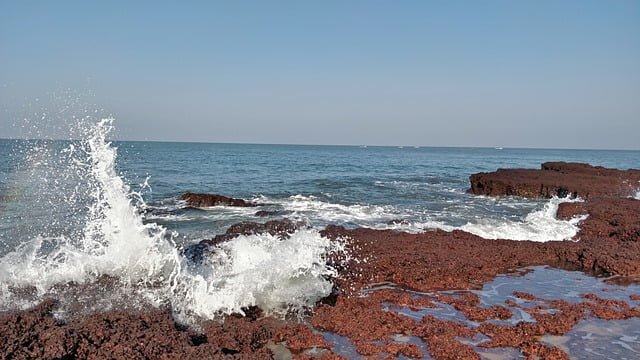 Calangute Beach is Goa's hottest beach. Famous for its sandy stretches which continue for 7 Km. Located in North Goa, Calangute Beach is additionally known for its stalls that sell Goan food and tourist souvenirs.
#4 Dona Paula Beach
Also known as Lovers Paradise. Dona Paula Beach is known after the daughter of a politician within the Portuguese government. She wasn't allowed to marry her lover. Dona Paula chose to finish her life here. This romantic beach is additionally very fashionable with water sports enthusiasts.
#5 Anjuna Beach
Travel 18 km from Panaji and you will end up in Anjuna Beach, famous for its beach parties and raves. Anjuna may be a beach you'll not want to go away from if you are a party animal. The Tourist market held here every Wednesday is extremely popular.
#6 Colva and Benaulim Beaches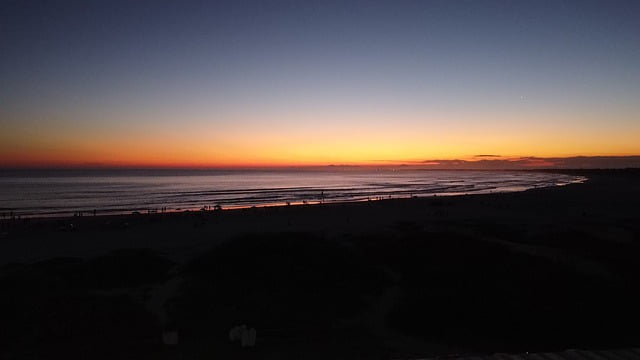 Travel 20 km from Panaji to South Goa, and you'll find Colva and Benaulim Beaches, a quiet getaway from the bustle of the busier beaches near Panaji. Colva Beach, which is 20 Km long, is the longest beach in Goa and is extremely popular for its isolated nature and the tourist stalls beside the beach.
Hoping that you will have fun on your Incredible visit to Goa. Its warmth and wonder surpass everyone's expectations. Be carefree just as the goa is, travel to inviting Goa, and leave your footprints behind!
Check Tourist Places In Kanyakumari if south India is in your bucket list!
Read FAQs
You don't need to pre-book hotels for Goa during the summer and rainy season. But you will be required to pre-book hotels and tickets during the winter. Because the winter season is the peak season for Goa tourism.
The best time to visit Goa is during the winter (November-February). The reason being cool air temperature (21-32 degrees celsius) and pleasant weather conditions. Winter is also the perfect timing for people who love socializing.
The coastline of Goa is 100 kilometers and has nearly 35 beaches. Some of the beaches are very popular among the tourists like Calangute Beach (the largest beach in Goa). And some are peaceful and away from tourism chaos like Galgibaga Beach (the cleanest beach in Goa), Bogmalo Beach, Kakolem Beach and Butterfly Beach, etc.