Dharamshala, atop the Dhauladhar Ranges, is one of the places that make Himachal Pradesh a must-see for tourists. It is renowned as the "Scotland of India" because of its picturesque beauty, tranquility, and quiet. The best places to visit in Dharamshala are not just the best in the city, but also India.
About Dharamshala, Himachal Pradesh
Dharamshala was founded in 1849 by British authorities for a need to escape the scorching heat of the Indian plains. The city is one of the 80 hill stations founded by the British between 1815 and 1847. And it boasts one of the most magnificent sites for a hill station. Since it is along with a spur of the Dhauladhar range.
Presently, the hill resort has two different parts, "Lower Dharamshala" which includes the civic and business sector with Courts and Kotwali Bazaar. Another one "Upper Dharamshala", includes locations like Mcleod Ganj and Forsyth Ganj.
Its scenic setting in the Kangra Valley just makes it appealing to visitors. This wonderful location has a plethora of religious places, museums, and old towns to see and appreciate. In addition, it is home to a huge Tibetan community.
How to Reach Dharamshala?
By Air: The nearest airport is Gaggal which is located 12km from Dharamshala.
By Train: The nearest railheads (narrow gauge) are at Kangra and Nagrota, 20 km away from McLeodganj. Whereas the nearest broad gauge railhead is at Pathankot.
By Road: Dharamshala good network of roads that connects to Delhi and the major cities of Himachal Pradesh. State transport runs their deluxe as well as semi-deluxe buses on the routes to many cities.
Best Time to Visit Dharamshala
Summer (March to June): The best time to visit Dharamshala is during the summer. The weather will be inviting and pleasant. The air temperature will be between 20-35 degrees Celsius. Furthermore, it is a busy time so expect many travel lovers.
Monsoon (July to September): The place receives heavy rain showers that sometimes may lead to floods and landslides. Though the weather will be irresistible; cool (18-22 degrees Celsius) and fresh, I will advise not to travel during this time.
Winter (December to February): The good time to visit Dharamshala. The city will be full of snow that will add magic to your pictures and glow to your eyes. You can also enjoy winter adventure activities like skiing, etc.
But if you want to explore the city properly and look for sightseeing this is not the best time. Consider going in summers for better exploration.
Top 15 Places to Visit in Dharamshala
Since it is a beautiful city of mountain state; Himachal Pradesh, it offers numerous panoramic views of mountains. Religious places like temples, churches, and the most famous ones; monasteries. It is a hotspot for adventure activities too including paragliding and trekking.
The best and most famous places to visit in Dharamshala mentioned in travellingortraveling blog are Bhagsunag Fall, St. John's Church, Dharamkot, Kunal Pathari Temple, Dal Lake, Dharamshala Cricket Stadium, Triund, Kangra Art Museum, War Memorial, Mcleodganj, Namgyal monastery, Gyuto Monastery, Tsulag Khang, Bir billing, and Tea gardens.
#1 Bhagsunag Fall
Bhagsunag Fall, is primarily a waterfall, 11 kilometers from Dharamshala. There's also an old temple, a freshwater spring, many waterfalls, and slate quarries. The location is accessible via road from McLeodganj. A plunge in the cool autumn water is an unforgettable experience.
#2 St. John's Church
This church is located in the forest between Mcleod Ganj and Forsyth Ganj, about 8 kilometers from Dharamshala. It features magnificent windows of glass with spots and a Christian cemetery around it. This cemetery houses Lord Elgin's tomb.
#3 Dharamkot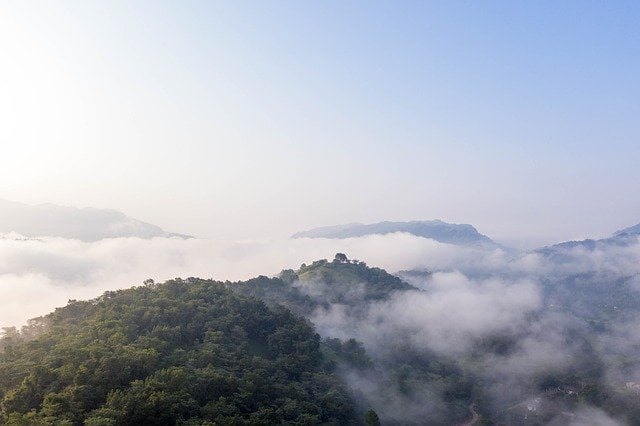 Dharamkot is 14 kilometers from Dharamshala and is an excellent picnic location. It may be accessed through a hiking path from the Bhagsu side. It nestles in a sub-Himalayan mountain range and offers magnificent views of the surrounding area.
#4 Kunal Pathri Temple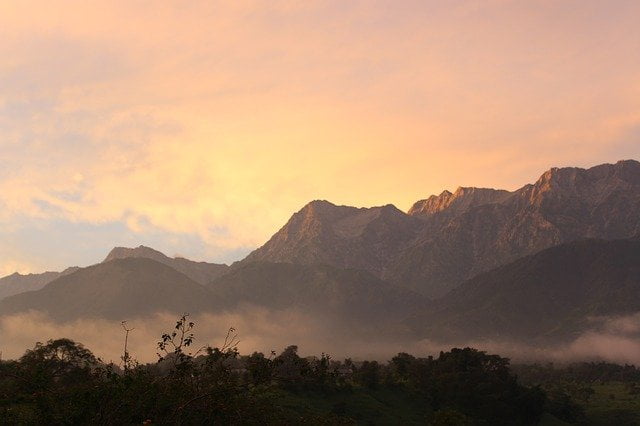 Kunal Pathri is 3 kilometers from Dharamshala, India. It is a temple that worships the local Goddess. For religious reasons, the temple is quite popular among the locals. Every day, a significant number of people come here to pay their respects to the Goddess's statue.
#5 Dal Lake
The Lake lies close to the Tibetan Children's Village and is at a distance of 11 kilometers from Dharamshala. The setting is stunningly beautiful and serene. Dal Lake is a favorite location for newlywed couples as well as tourists.
#6 Dharamshala Cricket stadium
Dharamshala Cricket Stadium is undoubtedly one of the best places to visit in Dharamshala. It attracts visitors from near and far. This gorgeous stadium nestles among the greens of the Himalayan range, and its allure is beyond words.
It lies at an elevation of about 1,500 meters and hosts a variety of cricket contests. Furthermore, it is popular with the name, HPCA stadium.
#7 Triund
Triund is 17 kilometers from Dharamshala town. And is at an elevation of 2,827 meters. It is a popular picnic site. The serenity present at this location, along with the panoramic splendor of the surrounding areas, for sure leave an impression on visitors.
#8 Kangra Art Museum
It's south of the Lower Dharamshala tourist office. It houses Kangra School of Art miniature artworks. It also has sculptures, ceramics, and Kangra-style costumes on display.
#9 War Memorial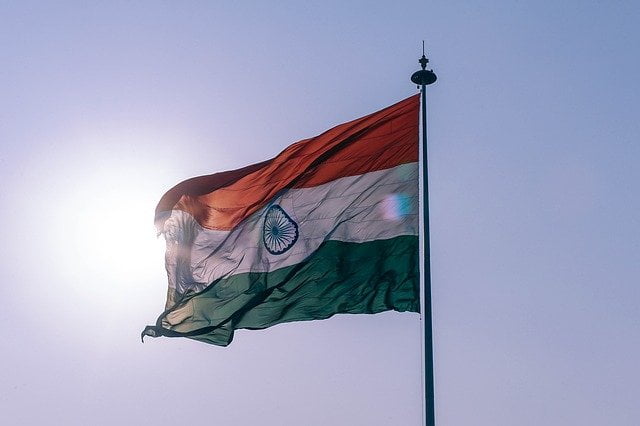 Built near the Dharamshala entry point, this is a lovely location to explore in the afternoon. A military memorial was erected to honor Himachal's post-independence war veterans. Here, prayers are offered.
#10 Mcleodganj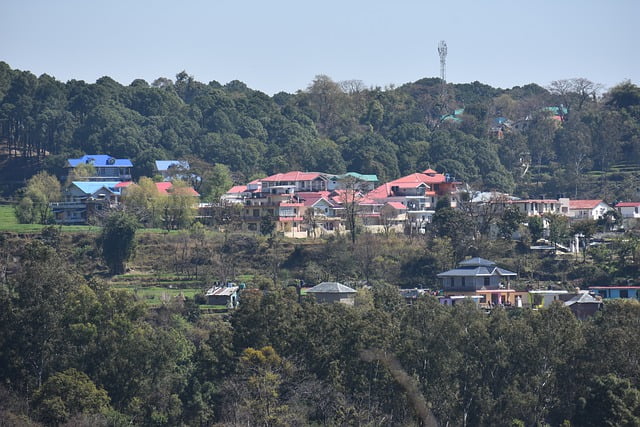 Mcleodganj is an example of a Tibetan village. Often referred to as the Dalai Lama's home. Visitors visit McLeodganj in quest of spirituality, leisure, and the chance to see the holy figure. McLeodganj is an ancient town that lies amid the mesmerizing beauty of Kangra valley.
During the Tibetan New Year, which falls sometime in March, the living God (Dalai Lama) imparts the spiritual message. McLeodganj contains prayer wheels encircling a stupa. It was built as a tribute to Tibetans who died fighting for a free Tibet.
#11 Namgyal monastery
The Namgyal Monastery establishes itself in Mcleoganj. It holds larger-than-life images of Padmasambhava and Avalokteshwara. The building is remarkable since it is heavily influenced by Tibetan design and skill.
The Namgyal Monastery, the beautiful Dip Tse Chokling Monastery, and the Norbulinka Palace. Plus the Tibetan Cultural Center, the Tibetan Institute of Performing Arts, and the Tibetan Institute of Tibetology. Furthermore, the Tibetan library at Khangchen Kyishong is all worth seeing.
#12 Gyuto Monastery
Gyuto Monastery is one of Dharamshala's most well-known and visited monasteries. This monastery is popular for its tantric meditation, and its residents spend a lot of time studying it. Additionally famous for tantric ritual arts and Buddhist philosophy.
#13 Tsuglag Khang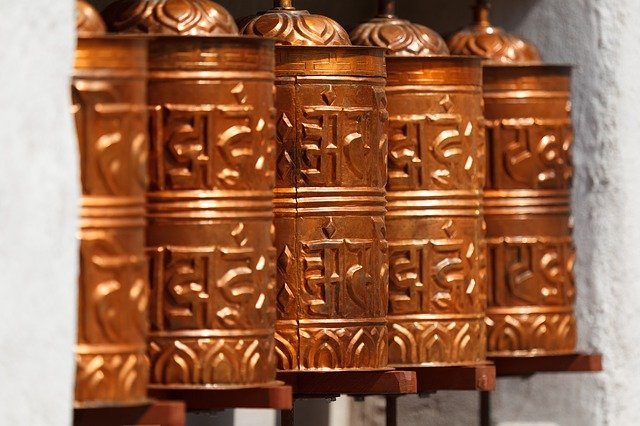 Tsuglag Khang lies in the town of McLeod Ganj on Temple Road. This is one of the temples that attracts pilgrims, monks, and a large number of visitors. People adore it because of its lovely atmosphere and natural surroundings.
#14 Bir-Billing
Bir is a rural hamlet in the Himachal Pradesh state of northern India. It lies west of Joginder Nagar Valley. The Bir-Billing region is famous for paraglider pilots. The flying season runs from September-October, with occasional flights in November as well.
The hamlet continues to hold international tournaments and events regularly. Bir is additionally famous for its Tibetan Buddhist monasteries. Bir is also home to a huge stupa. Ecotourism, spiritual studies, and meditation attract visitors.
#15 Tea gardens
Touring the tea gardens is an unavoidable feature of every trip to Dharamshala, India. Imagine wandering through beautiful green tea farms. They are filled with the intoxicating scent of fresh tea leaves. This hideaway is in the Kangra valley. If you enjoy nature, then skipping this activity is simply not an option.
There were the best places and hey! Let me tell you something, I did my first ever paragliding in Dharamshala and I can't forget that moment. So I am hoping that you will remember your trip to the best places to visit in Dharamshala too 😉
Read FAQs